Since January 1st, 2006, my lab uses the national open archive server HAL for collecting its scientific production.
To obtain a list of my publications recorded on HAL, follow this link.

To syndicate to RSS of my last publications, follow that link.

.
To go to a table with abstracts and bibtex entries follow this one.

Complete list of my publications
---
Some recent papers
Brakna M., Marx B., Pham V.T., Khelassi A., Maquin D., Ragot J. Optimal component location for PI observer based active control of a galvanizing process. 1st IFAC Workshop on Control of Complex Systems, COSY 2022, Bologna, Italy, November 24-25, 2022.
Srinivasarengan K., Ragot J., Aubrun C., Maquin D. Parameter identifiability for nonlinear LPV models. International Journal of Applied Mathematics and Computer Science, vol. 32, n° 2, pp. 255-269, 2022. (doi: 10.34768/amcs-2022-0019)
Brakna M., Marx B., Pham V.T., Khelassi A., Maquin D., Ragot J. Sensor and actuator optimal location. Application to the control design of a galvanizing process. 6th IFAC Workshop on Mining, Mineral and Metal Processing, MMM 2021, Nancy France, September 1-3, 2021. Published in IFAC-PapersOnLine, 54(11):55-60, 2021. (doi: 10.1016/j.ifacol.2021.10.050).
El Mountassir M., Yaacoubi S., Mourot G., Maquin D. An adaptive PCA based method for more reliable ultrasonic guided waves SHM: Data-driven modelling and experimental validation in high attenuating medium. Structural Control and Health Monitoring, vol. 28, n° 1, e2634, January 2021. (doi: 10.1002/stc.2634).
Jha M., Weber P., Theilliol D., Ponsart J.C., Maquin D. A reinforcement learning approach to health aware control strategy. 27th Mediterranean Conference on Control and Automation, MED 2019, Akko, Israel, July 1-4, 2019. (Download a PDF file, Slides, MED 2020 Advertisement )
Orjuela R., Ichalal D., Marx B., Maquin D., Ragot J. Polytopic models for observer and fault tolerant control designs. New Trends in Observer-Based Control: An Introduction to Design Approaches and Engineering Applications, Volume I., chapter 9, pp. 295-335, Emerging Methodologies and Applications in Modelling, Identification and Control book series, Boubaker O., Zhu Q., Mahmoud M.S., Ragot J., Karimi H.R. and Davila J. eds, Elsevier 2019. (doi:10.1016/B978-0-12-817038-0.00009-3)
Marx B., Ichalal D., Ragot J., Maquin D., Mammar S. Unknown input observer for LPV systems. Automatica, vol. 100, pp. 67-74, February 2019. (doi:10.1016/j.automatica.2018.10.054)
Citation metrics
Follow me on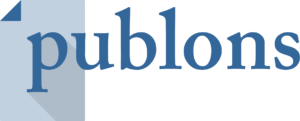 (More information?)